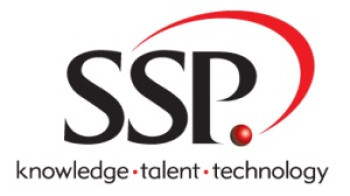 SSP
SSP is a global provider of technology systems and solutions across the entire insurance industry, using our expertise to enable our customers to transform their business and increase their profitability.
SSP provides core technology solutions, distribution and trading capability, advanced analytics and solution delivery. We work with 8 of the top 10 UK insurers, 4 of the top 10 global insurers and over 40% of UK Brokers. Our unique position in the market, including the largest market share of UK e-trading, enables us to provide leading data insight and unrivalled distribution. Our knowledge, talent and technology capabilities deliver innovative results that make us the partner of choice for our customers.
Having end-to-end visibility from consumers through to insurers, SSP is uniquely positioned to understand the challenges our customers face and provide significant industry insight across the entire value chain. SSP's broking technology processes transactions worth over £5 billion gross written premiums and over 1.1 billion internet insurance quotes annually.
SSP works with you to develop the system and solution that you want. By helping you define your requirements, SSP map the journey and build the solution for you.
With visibility across the whole market, SSP sees and helps organisations to understand and master the flows of information across key customer transactions and interactions.